I hope you enjoy reading about some of the news in our lives, including travel, photography (both terrestrial and aerial), technology, and even some personal stuff. In past years I have titled these Christmas Letters, but since I'm a nonbeliever, I've decided on "Seasonal Newsletter" as a reasonably descriptive title to eliminate the Christian angle to these annual missives.
Travel
A land/sea Yukon and Alaska cruise in May and June of this year was my first major trip since the ill-fated 2020 South America cruise two years previous. Alaska and northern Canada was always on my travel bucket list, but was a low priority since I prefer escaping to warm climates when our weather is cold and wet. This trip required me to travel when our weather here on Vancouver Island is often very nice, but as it turned out, I experienced much better weather in the north than was happening at home!
I did the land portion first, flying from Vancouver to Whitehorse, Yukon, and then onward to Dawson City. I learned about the Gold Rush with our 2-day stay in Dawson City. Our group then flew to Fairbanks to experience the beauty and grandeur of Denali in Alaska for a couple of days. The deluxe train to Anchorage was a treat unto itself, and then we took another train to meet the Nieuw Amsterdam in the small town of Whittier. I had a sublime experience on the classic Alaska cruise, being awestruck with glaciers and more glaciers, the historic White Pass & Yukon train, and partaking of some superb dining, cocktails and entertainment as we sailed the Inside Passage to Vancouver.
Later in the year, a cruise from Vancouver to Hawai'i (returning to Vancouver) was me running away from home in October to celebrate my 70th birthday on my terms. I'm not a big fan of birthdays at the best of times, so marking my 70th orbit around the Sun required some special arrangements. I took a very similar cruise for my 65th birthday and liked it a lot, so I booked a nice stateroom aboard Holland America's Koningsdam for a repeat cruise. I enjoyed myself immensely, as those of you who follow me on Facebook will attest, as I kept everyone up to date on my experiences aboard ship, being pampered by the wonderful crew, and having a great time ashore on Maui, Hawai'i, Oahu and Kaua'i.
I seem to be into a distinct trend of taking cruises, since I have three more arranged for 2023 and 2024!
In April 2023 I will repeat a cruise I've experienced several times before, joining the Nieuw Amsterdam in Fort Lauderdale, Florida for a 21-day Panama Canal cruise as she returns to Vancouver for the Alaska cruise season. I'm looking forward to enjoying some Caribbean and South American ports along with some sea days, transiting the Panama Canal (my fifth time), and making stops in several Central American ports as the ship works its way up the Pacific coast. After stopping in San Diego, we sail north, where I get to play tourist for a day in my home town of Victoria before disembarking the ship in Vancouver!
Later in 2023, I will experience my first Mediterranean cruise, joining Holland America's Nieuw Statendam in Civitavecchia (port city near Rome) for a 28-Day Ancient Mysteries, Kingdoms & Holy Land cruise. This is a dream cruise for me, since I will check off several bucket list items: Egypt (Alexandria & the pyramids), Israel (holy sites for several religions, and the Dead Sea), Olympia (Katalon, Greece), Ephesus and Istanbul (Turkey), and many of the Greek islands (which I missed in 2006). The cruise eventually terminates in Athens (Piraeus), but since this is a back-to-back cruise, I overnight in Piraeus mid-cruise, so I plan to explore Athens again, after experiencing parts of mainland Greece way back in 2006. There are lots of ports-of-call on this cruise, so it won't be as restful as a Hawai'i cruise is, but seeing so many interesting places will make it worthwhile.
I also have a 2024 cruise booked with Princess, a new cruise line for me. The Discovery Princess will take a friend and I from Los Angeles down the coast on a 10-Day Mexican Riviera cruise, returning to Los Angeles. The ship docks in Mazatlan on the same day as the Moon's shadow appears, so we can observe the 2024 Total Solar Eclipse (TSE) from within the zone of totality. This will be my third eclipse cruise (and fifth TSE), having previously enjoyed the 2012 Total Solar Eclipse aboard the Paul Gauguin out of Fiji, and the SE Asia and 2016 Total Solar Eclipse aboard the Volendam out of Singapore.
Family & Friends
After being cancelled twice due to the pandemic health restrictions, my 50th High School Reunion finally happened this summer in the Cowichan Valley, so we referred to it as the 50+2 Reunion. I was so pleased to finally meet my fellow students from so long ago (1970 graduates), and we even had two of our teachers drop in to celebrate with us. Everyone had a great time – I certainly enjoyed myself, and I was so pleased that the reunion organizers didn't have to cancel the planned events yet again. We had a stand-up party on the Friday night at Maple Bay, and then a full dinner and dance with a rock band on Saturday night on the shores of Quamichan Lake. We may have grey hair and be a bit creaky, but we can still get down and enjoy ourselves…at least for a few hours! Being the age we are, we all realize that every year is precious, and it's important that we spend time with our friends and loved ones whenever we have the opportunity.
I meet with friends for coffee a couple of times each week, and also visit with some good friends every Friday night. Getting out of the house and socializing is so important, especially as we continue to find our way through this pandemic that seems to be endless.
I have suspended my genealogical research for my birth family, since I have mainly accomplished my original aim of finding my birth parents and siblings through DNA, research and some luck. I've ended up with a huge family tree with some 300 members going back to the 1850s! Some of my "new" (living) cousins have become treasures. My 101-year old aunt Jessie died this year, so her one brother of the Beasleys from Patricia, Alberta is now the last of that generation, since 10 of her siblings predeceased her – Jessie Sarah Lindstrom 1921-2022. My siblings continue to keep their distance, refusing any contact with me, which I find so sad on several levels…but I'm resolved to move on. Here is a website of the Beasley-Robinson family showing family connections and facts I and my cousins have compiled (so far). My birth name was David Beasley, so that is what you will see in these charts for my family.
Around Home
My partner Kirk is doing well, as are our Jack Russell Terriers Rolly and Tanner, however we lost our aged cat Coda this year. As I mentioned in last year's newsletter, Coda's health wasn't good, and in January he declined rapidly. His cat buddy Mello is now in charge of the house as a solo ruler, but seems to be in good health. Both cats were rescued – we estimate Mello is about 12 years old, whereas Coda was probably about 18 years old when he died.
I have had some ongoing health issues over the last few years with high cholesterol which is being successfully treated. Just a few weeks ago a CT Angiogram showed a serious blockage in one of my coronary arteries, so I'm involved in a rapid cycle of testing and consulting with doctors at the moment. There is no treatment plan in place yet, but we're working on it! I expect I have had this blockage for several years given my issues with cholesterol, which explains my lack of stamina and other side effects.
Kirk and I continue to shop at Walmart and Thrifty Foods for our groceries and prescriptions on a weekly basis. We are fortunate to live in a city with multiple choices for bringing in supplies and obtaining services. We are thankful to own our home, and being affluent enough to pretty well purchase what we wish without having to struggle with tight budgets. We venture out to Costco and Save-On Foods once in awhile to pick up specific items. Kirk turned 65 this year, so he now receives Old Age Security.
Astronomy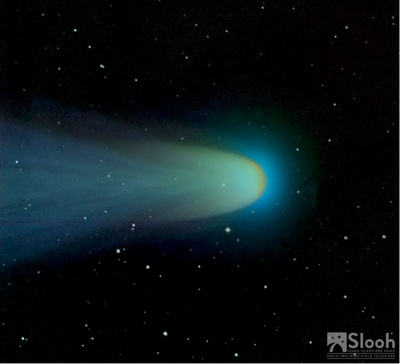 My activity level in astronomy continues to be somewhat curtailed, since I depend on my local astronomy group's observatory to enable me to observe under a dark night sky, and the pandemic has restricted access to this site. I have made some alternate arrangements to observe using remote telescope services, however I must admit my activity level is diminished when it comes to astronomy. To see what I've been up to, please view my online astrophoto gallery for images I've taken this year, and if you want more details, read my observing log (click "View").
I have returned to in-person meetings with my fellow astronomy buddies at our weekly Astronomy Cafe. Most of our members prefer to continue meeting online, so our Astronomy Cafes are hybrid events, where we have some members attending in-person, and others using Zoom to participate from home. I'm not a big fan of using Zoom, but I understand the reasons why people now prefer it to going to meetings and events. Zoom also allows us to get some excellent speakers who wouldn't otherwise be able to present to us, so there is an up-side to the online world. Astronomy Cafe videos on Youtube.
Photography and Video
I went a bit crazy last year upgrading my serious camera gear to the latest mirrorless cameras and lenses from Canon. I've made no further purchases in that department this year, however I had the itch to upgrade my DJI Mavic Air 2 drone, so I ended up buying the new DJI Mini 3 Pro drone earlier this year when it debuted. The Mini 3 Pro is a great little drone, with an amazing number of features and capabilities that often exceed older technology. The bonus is that since it weighs less than 250 grams, it escapes many of the Transport Canada regulations applied to heavier drones. It certainly is the drone I would travel with, since it is compact, light, and most foreign countries waive the regulations applied to larger, heavier drones.
Less than a month ago, I decided to get the flagship drone from DJI, the Mavic 3 Classic. It has a most impressive list of features, including Hasselblad optics and a calibrated sensor that gives me a clear step up from the consumer-level drones I've owned in the past (and my current Mini 3 Pro). I'm thrilled with the photos and video I've taken so far with the Mavic 3 Classic, and plan to get out there to make good use of this new capability. Like high quality cameras and lenses, this is a long term acquisition that will be rewarding to use for many years to come. I've registered the drone with both Transport Canada and the U.S. Federal Aviation Administration, so I can legally fly the Mavic 3 Classic on either side of the border. I sold my previous Mavic Air 2 drone for a good price, so that helped reduce the cash outlay for the two drone purchases.
Technology
I sold my high spec 2020 iMac desktop computer earlier this year, before it became obsolete. I used my very capable MacBook Pro notebook computer as my desktop machine for several months, along with a new 27″ Mac Studio Display. I took delivery of a Mac Studio M1 Max desktop computer in early summer. As it turns out, my MacBook Pro notebook computer and the new Mac Studio have very similar specifications, however the much more capable cooling system in the Mac Studio means it processes the high definition video I regularly edit and render more easily than the notebook, staying cooler and processing a bit faster as well.
I am very pleased with the Apple iPhone 13 Pro I acquired last year. The macro and telephone zoom features on the integrated camera is nothing short of amazing. Although I took my big Canon R5 mirrorless camera and a couple of lenses with me on the two cruises this year, most of the time I used my iPhone to take travel photos and video. It is so easy to share travel experiences online using the iPhone, and the media quality is amazing. Also, travelling during a pandemic pretty well requires everyone to have a smartphone with them in order to cope with the various check-ins required by travel companies and border services. Travelling with a smartphone with a roaming plan makes travelling much easier and less stressful, and I've found some good third-party plans to keep the costs of roaming reasonable. Staying connected while travelling – advice from JoeTourist.
Wishing everyone Happy Holidays for whatever you celebrate this time of year, and may you have a happy and successful New Year in 2023!
Joe & Kirk (the humans), Rolly & Tanner (the Jack Russell Terriers), and Mello (the Turkish Van cat)